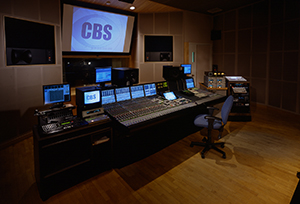 Customers
The 80's saw a big increase in the number of commercial recording studios in urban centres such as London, Paris, New York, Los Angeles and Tokyo as well as the emergence of stylish residential studios in more peaceful locations. A generation of freelance recording engineers developed their careers in these studios and valued the portability of projects between them and the ease with which they could operate consoles in different environments. Producers and record companies rapidly recognised the quality and consistency and SSL equipped studios prospered. These SSL equipped large scale commercial music recording facilities were the 'industry standard' for more than two decades.
The last 15 years has seen a significant change to the music recording industry with the advent of computer based recording and production systems making high quality results achievable in smaller facilities. SSL has evolved with the industry with the introduction of studio technology that combines the benefits of classic analogue technology with hardware control over the DAW and today serves a significantly diversified clientele. The number of large scale facilities has reduced but they remain responsible for the vast majority of commercially successful releases. SSL's current large format music console, Duality and mid scale console, AWS are by far the most successful music consoles SSL has produced. Large scale commercial facilities have been joined by a large number of smaller scale studios doing artist development work, commercial releases and sound for TV and Games. SSL supplies these studios with consoles, DAW controllers, DAW audio interfaces, analogue outboard processors and software. A number of SSL equipped studios can be found in the SSL interactive online Studio Directory.
Broadcasters including the BBC and Danmarks Radio were quick to see the potential of the 4000 Series and with minimal changes adopted the console for a variety of production applications including outside broadcast vehicles, in-house concert halls and TV production studios. Modifications were made to accommodate broadcast requirements and SSL developed a modular console system, the SL 5000 B Series, to meet a wider range of broadcast applications including on-air, radio production and continuity. Variants of SSL's A Series digital consoles including Axiom, Aysis and Aysis Air provided many broadcasters with their first digital consoles. Broadcast customers now represent a significant proportion of SSL's business and C Series digital consoles including the C10, C100 and C200 are in use in hundreds of broadcast studios worldwide.
Early adopters of the 4000 Series also included some post-production facilities. Feedback from these customers led to the development of the SL 6000 V Series console with its three stereo mix buses and matrix and then the SL 8000 G. Building blocks were added to the 5000 Series to create the SL 5000 F family which enabled SSL to build large scale, three man mixing consoles for Hollywood style film soundtrack mixing. SSL's eight track DAW ScreenSound, introduced in 1989, was among the first usable digital editing systems for post-production. Many facilities bought into this technology with Scenaria and OmniMix, then Axiom MT and now the C300.
Theatres, Concert Halls and Houses of Worship form another group of customers that have always put SSL consoles to good use. The introduction of the SSL Live console in 2013 expands SSL's accessibility for this group and serves the global Tour Sound market.