SSL Live Home
The new standard for live mixing.
Live News
"I love the console. It's the best sounding console out there. I'll do an A-B any day."
"As soon as you turn a control on an EQ you realise 'this is what I want to hear'... That was quite special."
"Other live consoles seem to mimic what's happening on stage... The SSL gives you what's really happening."
Live Products
Large scale live production console
Compact live production console
Large scale live production console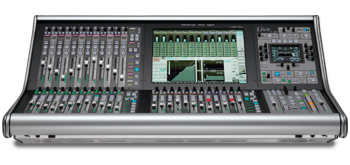 The L500 Plus, L300 and L200 offer the same immaculate, huge SSL sound, the same features, the same superb operator experience and can share the same Remote I/O. They vary in physical size & layout, processing power and cost but there are no hidden performance compromises – it's that simple.