SSL Live Home
The new standard for live mixing.
Live News
"Everything about it screams quality, and yet it's in a price point that's now affordable for at least 60 percent of our client base."
"The secret of SSL's success is its dedication to great sound and its innovative approach to creating outstanding products with absolute power and ultimate flexibility....
The L200 features an innovative layout and brings the impeccable SSL sound to a whole new audience.
Live Products
Large scale live production console
Compact live production console
Large scale live production console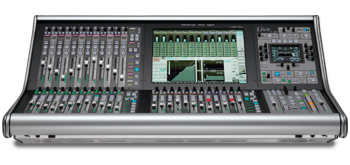 The L500 Plus, L300 and L200 offer the same immaculate, huge SSL sound, the same features, the same superb operator experience and can share the same Remote I/O. They vary in physical size & layout, processing power and cost but there are no hidden performance compromises – it's that simple.